If you are attending this years conference you have the opportunity to see the V&A's spectacular show Videogames: Design/Play/Disrupt at the V&A Dundee on Wednesday 22nd of May.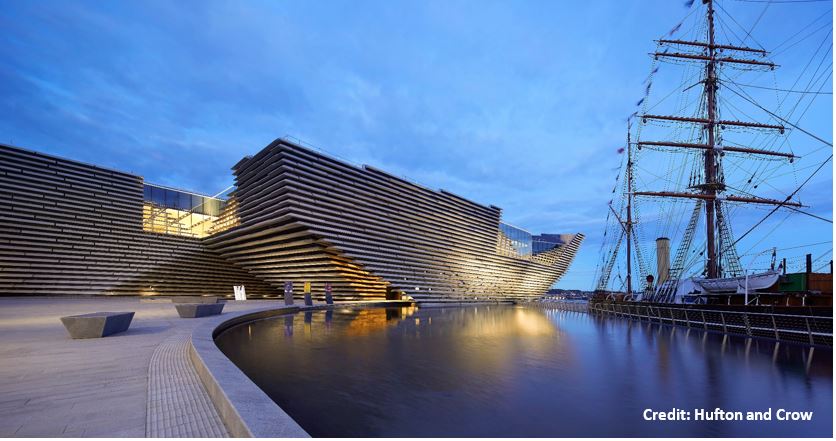 Spaces on this visit are limited, you will be sent a link to book on to this optional tour upon registering for the conference.
V&A Dundee will celebrate the design and culture of contemporary videogames with the V&A's spectacular show Videogames: Design/Play/Disrupt, which will run from 20 April to 8 September 2019. This is the first exhibition to fully consider the complexity of videogames as one of the most important design fields of our time. Today there are an estimated 2.2 billion people who play videogames worldwide, from commuters playing on mobile phones to eSports professionals watched by tens of thousands of spectators.

The exhibition focuses on videogames designed and developed since the mid-2000s when major technological advancements transformed the way games are designed, discussed and played. From multi-million-dollar blockbuster titles to smaller independent games and the work of DIY artists from a hacker/maker culture, the exhibition explores current international debates as well as the creative contributions made to game culture by the players themselves.

Alongside the exhibition, there will be a varied programme of events, talks, commissions and learning workshops inspired by videogame design that will reflect the local expertise of Scottish designers, companies and academics in the field.